COMPANY
The journey for distinguished technologies,
creative thinking, and growth continues.
Management philosophy
Through the best quality, endless technology development, and the best service, FST will be a trustworthy company.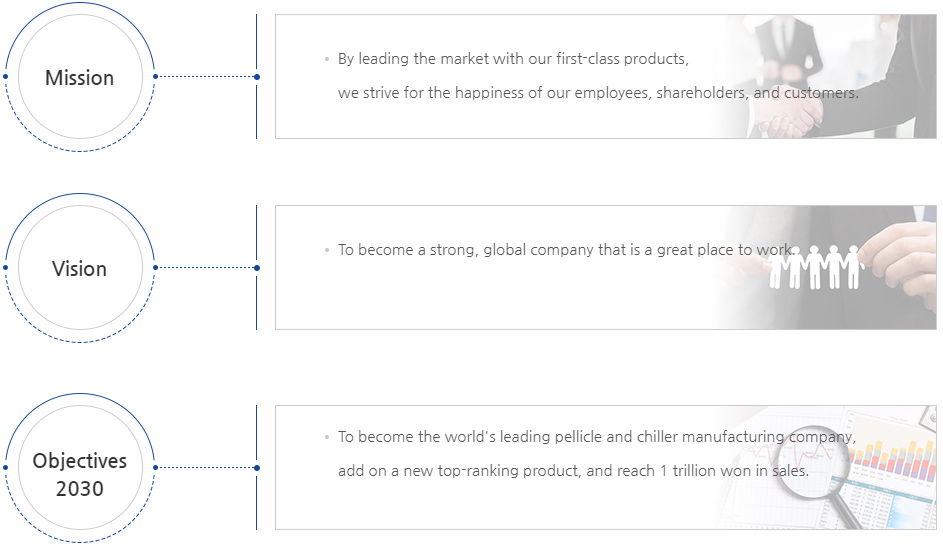 Mission

By leading the market with our first-class products,
we strive for the happiness of our employees, shareholders, and customers.

Vision

To become a strong, global company that is a great place to work.

Objectives
2030

To become the world's leading pellicle and chiller manufacturing company,
add on a new top-ranking product, and reach 1 trillion won in sales.

Core Values
Mutual Trust
& Respect
Open
Communication
Create
& Challenge